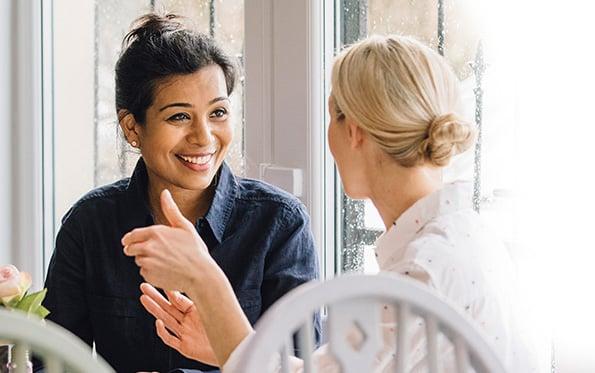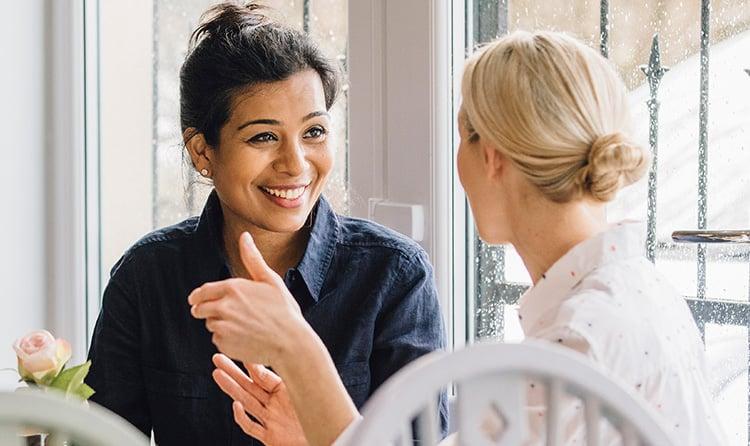 What's your story?
Tell us – we're listening.
We AIM to foster a community of support. Women living with chronic inflammatory disease have specific needs that are sometimes overlooked when it comes to family planning.
Whether you're a woman living with chronic inflammatory disease or know someone who is, we want to hear from you. To be featured in our gallery, submit your story with a photo using the upload feature below.
Guidelines for your do's and don'ts.
We believe that your experiences and opinions should be heard, but UCB operates in a highly regulated environment. Below are some guidelines that need to be adhered to. Unfortunately, if you don't follow these guidelines, your submission may not be published on the site.

Dos:

Share a personal experience – perhaps an inspirational or challenging moment – about your motherhood journey while dealing with a chronic inflammatory disease  

 Think about people who helped you along the way, resources you wish you had, or your favorite (healthy) coping mechanism

Tell us what you AIM to accomplish from being part of a movement

Is it being more positive each day, raising awareness about your condition, helping others who are facing similar challenges, or something more?

---

Don'ts:

Mention any product or drug names
Be abusive, defamatory, libelous, or slanderous
Be fraudulent, deceptive, or misleading
Be in violation of any intellectual property right
Be obscene, sexually explicit or display nudity
Be in violation of any law or regulation
Solicit any business from members in the community
Include pictures of children 18 years old or younger, unless it is your child

I hereby expressly grant UCB the right to use my photograph and use my picture, silhouette and other reproductions of physical likeness in connection with educational, public relations activities or other non-commercial purposes worldwide that may include but are not limited to: educational materials, internet, radio or television news media, or otherwise.

I hereby expressly grant UCB the absolute right and permission to publish, copyright and use the photo(s) of me that I upload. I also understand that UCB may choose not to use my photograph.

I hereby certify and represent that I have read the foregoing and release any claims to these materials.